Chantry Middle School, is a very popular school situated in Morpeth, Northumberland, with currently 550 students on role.  We are part of the Three Rivers Learning Trust and work closely with the other 7 schools in the trust to ensure the quality of provision is the highest possible for the young people in our schools.  The school has a wide catchment area which includes the market town of Morpeth and the surrounding area. The vast majority of our students join us from our 7 feeder schools : Morpeth All Saints, Cambo, Longhorsley, St Robert's, Stannington, Morpeth  Stobhillgate and Tritlington.  We are also very proud to be part of the Morpeth Partnership of Schools who are at the heart of the local community.
Chantry Middle School promotes an ethos of fulfilment, individual value and enjoyment, we acknowledge that our young people are individuals who possess differing strengths but who have a common entitlement. It is our aim to ensure these individual strengths have every opportunity to flourish and thrive.
Our dedicated and talented staff ensure that students are challenged to meet their potential, in a supportive environment.  We have a holistic view of education, delivering a broad and balanced curriculum and cater for a wide range of interests through an extensive enrichment and extra-curricular programme.
The vision, principles and expectations
of Chantry Middle School
are reinforced through our 'core values' which stand at the very heart of all that we do. These values are woven through all aspects of school life.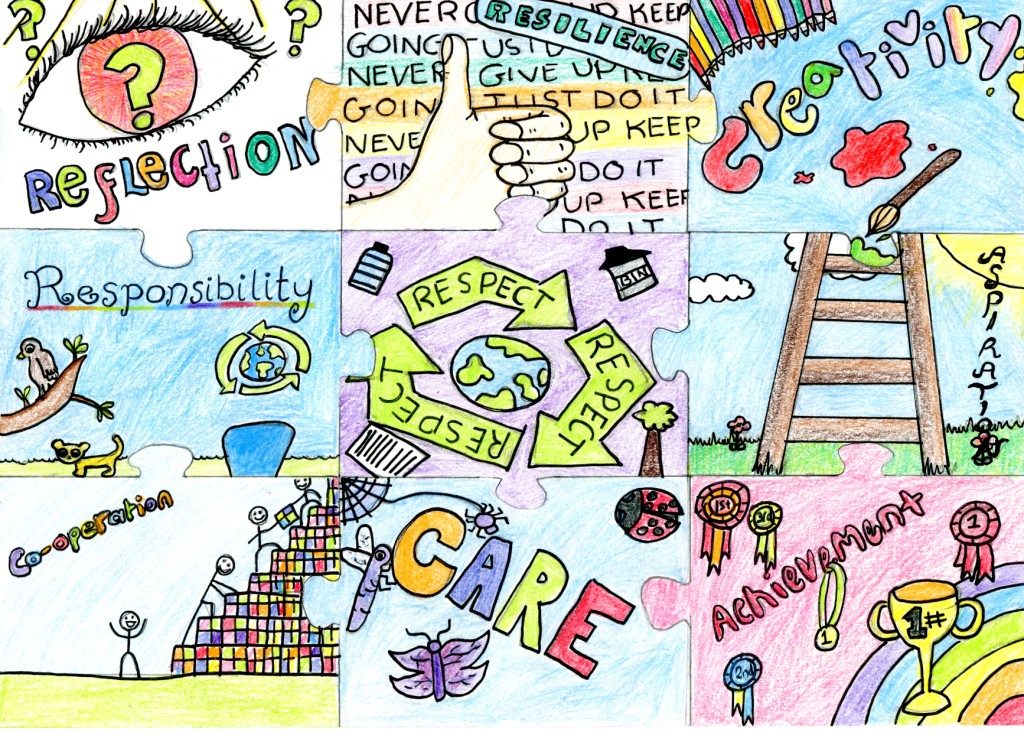 Students at Chantry Middle School enjoy a rich and varied programme of activities which extends their experience across many aspects of the curriculum. This wider enrichment provision is an important part of the learning experience that we provide for students and we are proud of both the breadth of this offer and the way that the students engage with all opportunities that are provided for them. Throughout their time at Chantry, there will be numerous opportunities for all young people to be involved in a wide range of enrichment activities which include:
Careers Education, Advice and Guidance

Enterprise

Science and Engineering

Health and Wellbeing

E-safety

Sport and Physical Activity

Creative Arts
We hope you find our website both useful and informative. We strive to continually keep the information on this site as up to date as possible and welcome any feedback that you may have.
We are rightly proud of our school and all that we achieve together and we look forward to meeting and working with you.
Mrs Katie Binns
Acting Headteacher